iPhone App
Astropro is now available for downloading at iTunes App store for iOs devices (iPhone/iPad/iPod-Touch).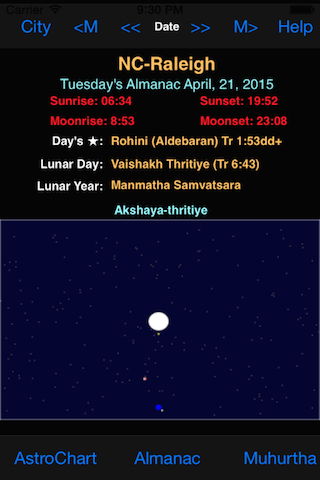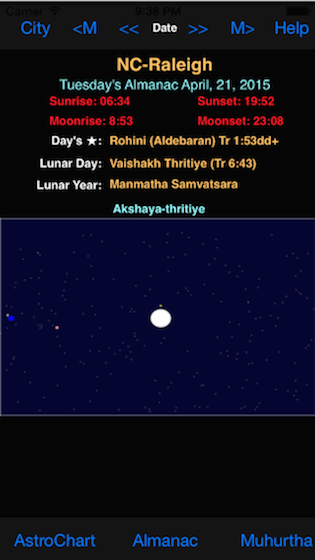 iOS device - 3.5 inch and iPhone5 - 4 inch display
Here is the link: AstroPro (latest version)
Click here for iPhone Screen shots
(Note: This App version has all the key functionality of a PC version + a new addition on pratyantar dasha table in Vimshottari dasha section. However, a few that requires more resources such as eclipse animation, topocentric table etc. are currently not available for mobile devices. Effort will be made to include this in future versions.)

A new update V 2.6 is under review at iTunes. However you may download V 2.5 and then wait for the new update.
Home